ELECTRICAL & MECHANICAL

BUILDING SERVICES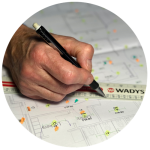 Design
We have in house design capabilities & often take on design responsibility even if the project has been partially designed by a third party. Our capability covers all our sectors but if the project is large, complicated or we don't have the capacity then we will use one of our preferred design partners.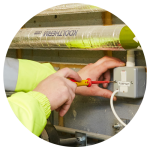 Install
Once a project has been secured we appoint a Contracts Manager & Estimating do a full handover to operations.The Contracts Manager then checks the drawings & specification & issues a request for information sheet (RFI's). They will then issue Technical submissions plus risk and method statements (RAMS).
The Contracts Managers place material & Sub-Contract orders, produce a site pack & then handover to our Site Supervisor (SSSTS).The Site Supervisor will set up & start marking out. The Contracts Manager will visit site weekly to check Health & Safety, progress & quality.
All our engineers are fully qualified & continually undergo H&S training such as IPAF, PASMA, asbestos awareness & all carry ECS (CSCS) cards. All are DBS checked as well.
One of our Qualified Supervisors will also visit site at different stages of the project to do a quality checks.Nearing completion we will issue a commissioning programme, power on date, commission & issue O&M manuals.
On completion we will handover to the client & video any demonstrations.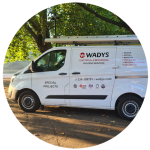 Maintain
Once handed over our maintenance team swing into action & look after any defects that may occur. They can also provide the client with ongoing maintenance to ensure that they fully comply with any statutory requirements & ensure that the building operates efficiently. Life cost of a building will far exceed the build cost so its sensible to manage these effectively.