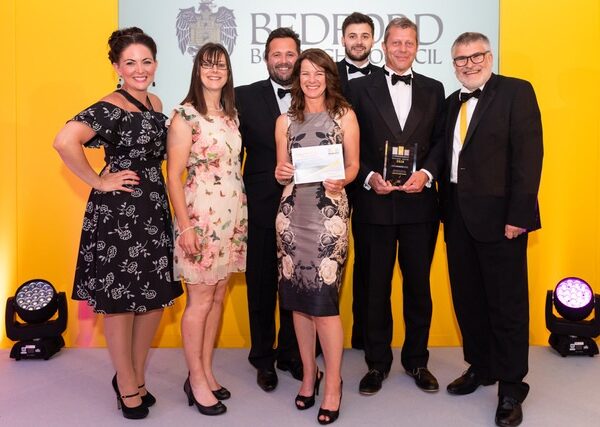 SME Bedfordshire Business Awards 2018
Wadys does it again!
At this year's SME Bedfordshire Business Awards, held at the Park Inn last Thursday, Wadys Electrical & Mechanical Building Services won Bedford Business of the Year.
For the second year running they also won Business of the Year Less Than 50 Employees. Both awards presented by Mayor Dave Hodgson of Bedford Borough Council.
Doug Wady, Managing Director, said "Immensely proud of all the team for going one better this year & bringing home two awards".