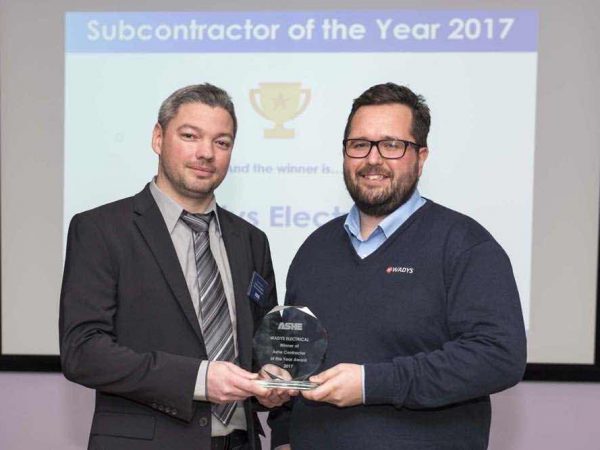 Winner Subcontractor 2017 award for ASHE Construction
Dave Bishop collecting the Subcontractor of the year award from ASHE Construction for Wadys Electrical Mechanical and Building Services.
We were surprised and elated to receive the award and this is great news to be able to share.
Everybody at Wadys tries very hard to ensure that our customers have a positive experience when using our services and therefore to receive recognition like this from a customer means so very much to us all.