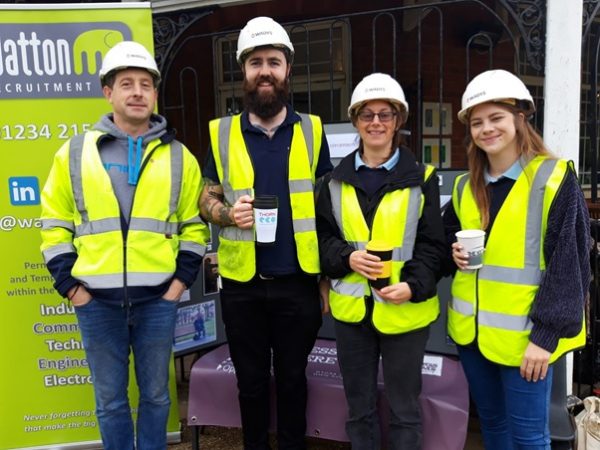 Wadys supports the Kings Arms Project
Wow!! What a great day Challenge Bedford was!
Tish, Chris, Aaron and Ashleigh took part in  Challenge Bedford, a day of exciting activities to help raise as much money as possible towards the work of one of our customers the King's Arms Project!
It was a day of fun and excitement as teams competed in various challenges to win the title and get their team across Bedford. The competition will started at the Pavilion in the Park (Bedford Park) on Friday 5th October 2018 and ended at King's House for an afternoon presentation of the winners, where we won most creative team.